One month ago today, I cycled from Yeghegnadzor to Sisian in Armenia... The sceneries were breathtaking and I would stop every 15min or so to take a picture... I started my ride at 07:30 in the morning as I knew it might take me some time to climb Vorotan Pass (alt 2342m) with my 30kgs bike.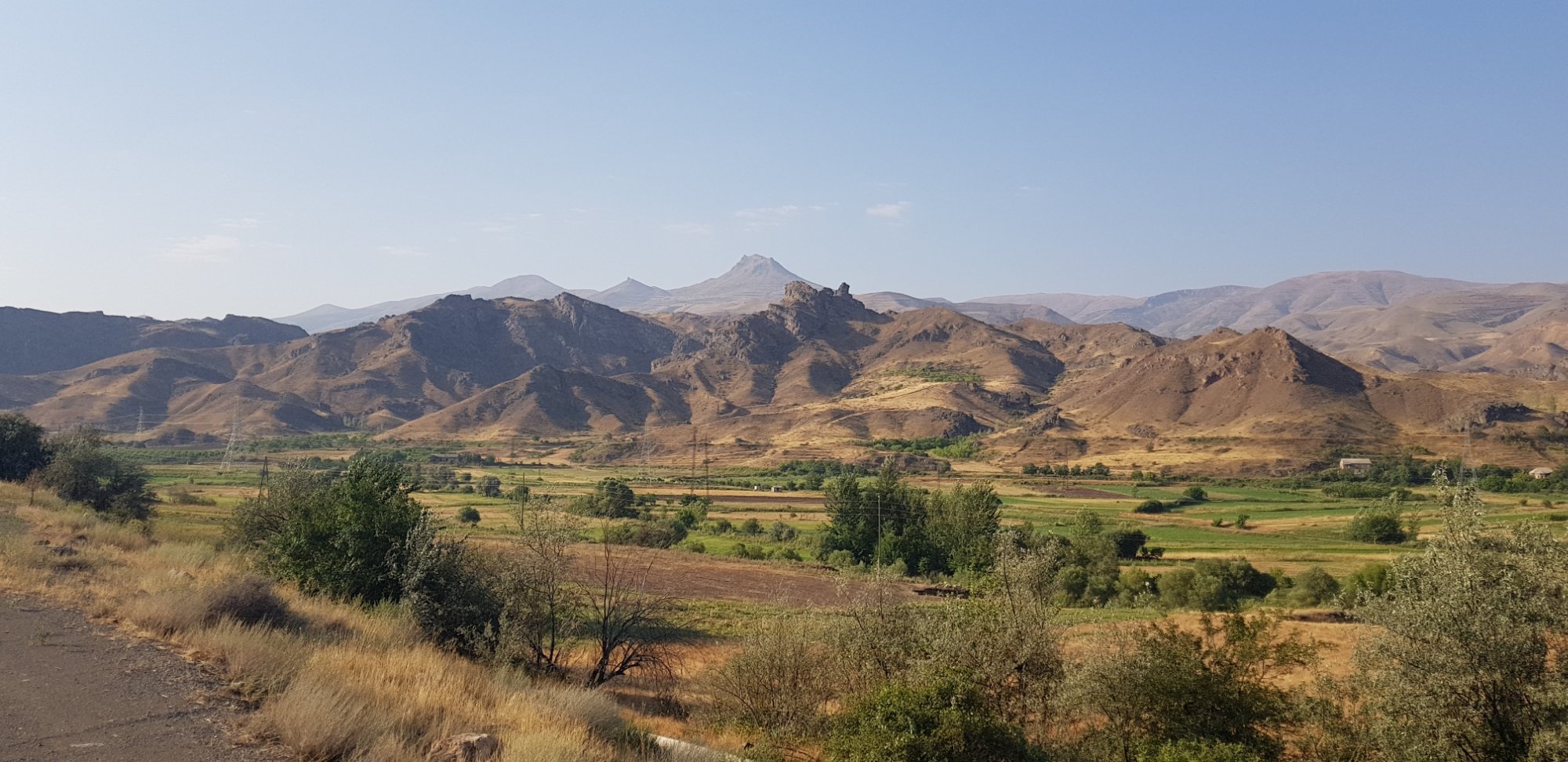 Shortly before a small village called Saravan, a white female dog came to me. When I saw her coming towards me, I thought that was the beginning of another dog attack (there are a lot of dogs in Armenia, they are not attached), but she gave me her belly to scratch, which I gladly did and then started an amazing journey with my new 4 legged friend. For 10km, she walked 20m ahead of me, chasing dogs that were coming to attach me, waiting for me when I had breaks, then when came the time of saying goodbye, she didn't try to follow me.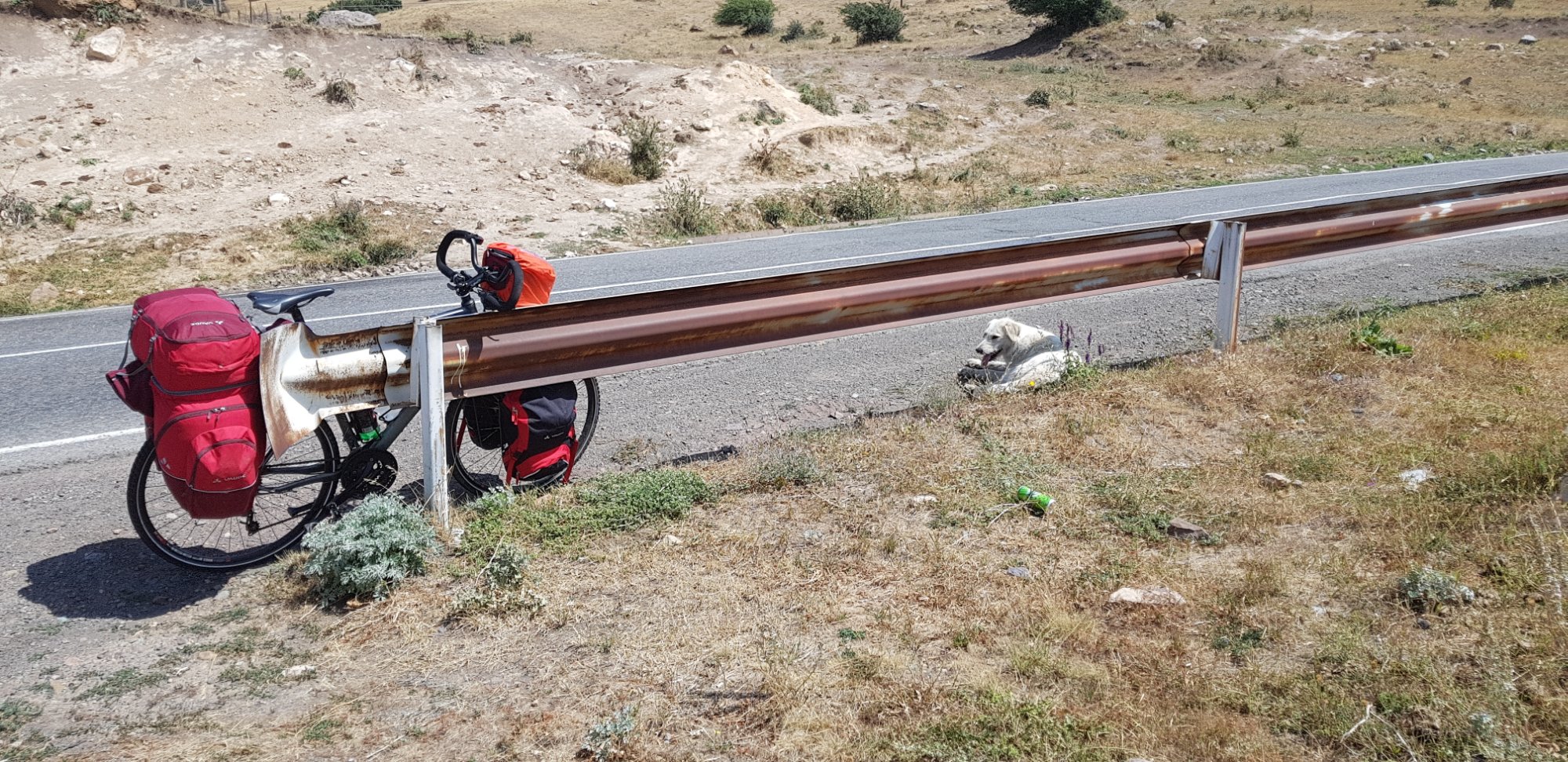 Like if she knew our paths would go opposite directions, she looked at me going down to Sisian, leaning her ears in my direction!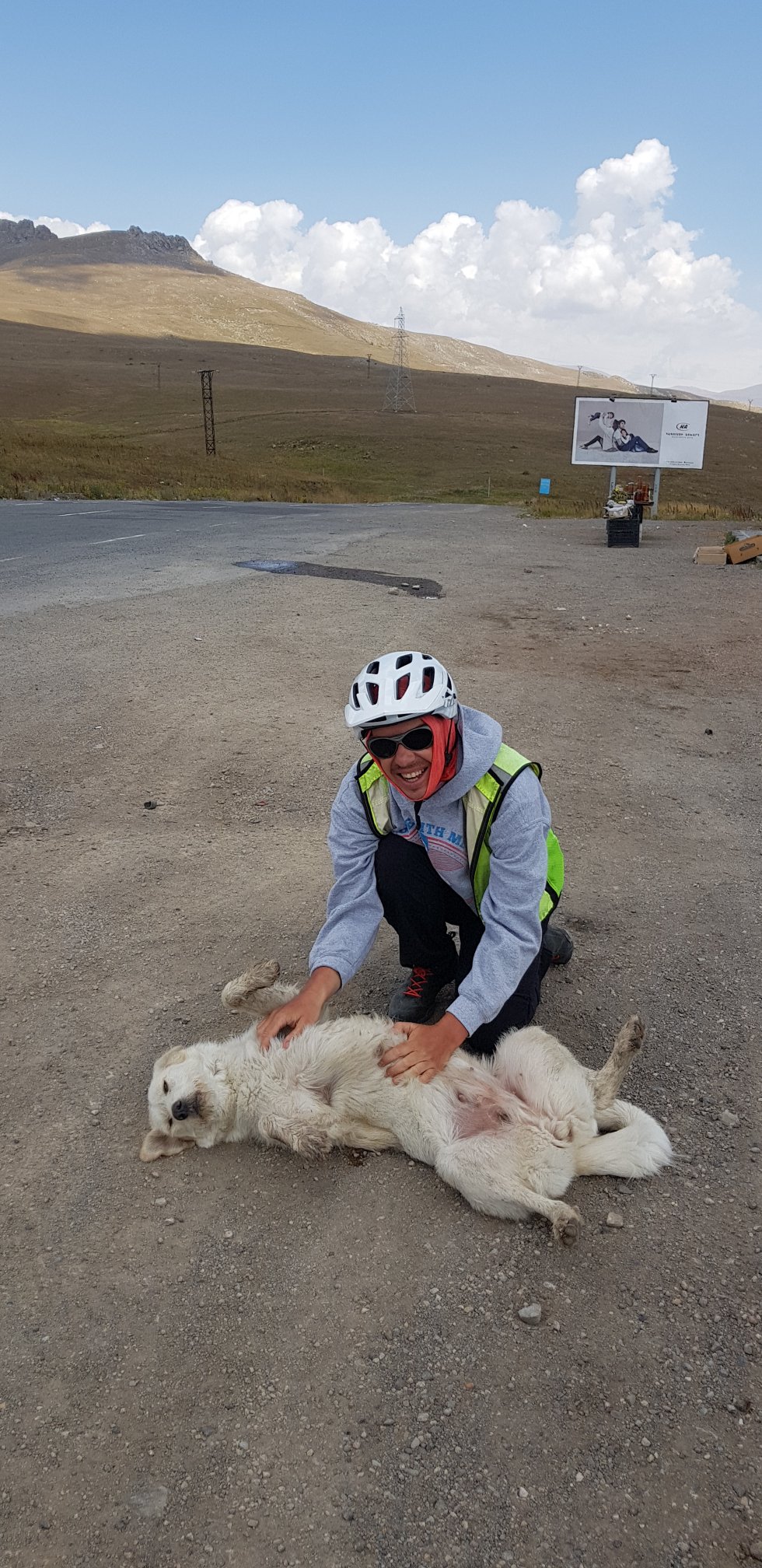 After the pass, it was very windy, It took me 3h30 to go 40km downhill to Sisian at altitude 1600m high.
I wish fellow cyclist out there to go through that road and meet that dog, she was of an incredible support.
Regards, Alexandre